Webinar Speakers: Ramin Bastani, CEO, Healthvana
Learn how Healthvana has helped public health departments provide patients with easy and secure mobile access to their health information to not only save valuable public health staff time, but to empower patients to take the next step in their health faster. Highlights include: layering digital contract tracing on positive Covid test results, mobile wallet vaccine record and test result access, multilingual patient support to improve data quality, and how bad data leads to bad communication.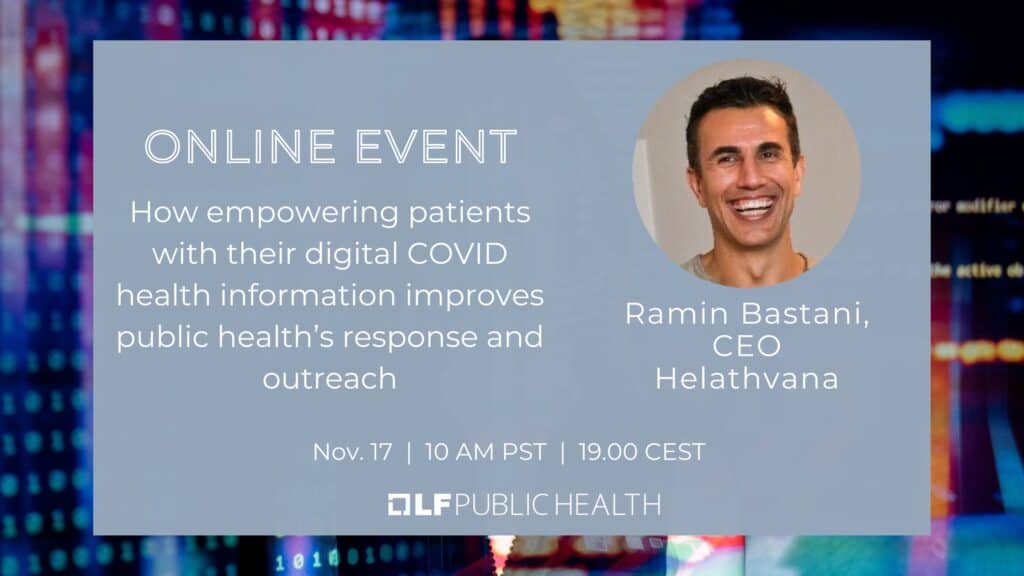 To continue to the conversation you can reach Healthvana at ramin@healthvana.com and Gabriella.palmeri@healthvana.com.